---
The next film to be shown in Morpeth Town Hall

---
Friday 2 November 2018 at 7pm


The Post (2017)

Cert 12A

Running Time 1 hour 56 mins


Director: Steven Spielberg
Starring: Meryl Streep, Tom Hanks,
Screenplay: Liz Hannah, Josh Singer
Genres: Biography, Drama, History


This is a true story about challenges to the freedom of the press just before Watergate. "The Pentagon Papers" - top secret documents exposing the futility of American involvement in Vietnam from 1945 to 1967 - were leaked to the press in 1971. The film tells the story of The Washington Post's decision to publish details in the face of legal action by the Government, and potentially serious consequences for the newspaper's proposed stock market launch. Meryl Streep portrays the owner of The Post, Katherine Graham, who is close to the Washington elite and coming to grips with the role after her husband's death. Tom Hanks plays the editor, Ben Bradlee, determined to publish after the New York Times is prevented from doing so by a Government injunction.

"This is a thriller with a breakneck tempo. It makes for very rousing viewing. "The Post" manages the feat of being nostalgic and topical. Although it is set in the early 1970s, the references to a bullying president trying to ride roughshod over the media have an obvious contemporary resonance". The Independent

---
Fri 7 December

Three Billboards Outside Ebbing, Missouri

(2018) Cert 15​
​Running time 1 hour 55 mins
Director: Martin McDonagh
Starring: Frances McDormand, Woody Harrelson, Sam Rockwell
Screenplay: Martin McDonagh
​

Genres:

Crime, Drama
Mildred Hayes, a hard-nosed mother, is seeking justice for her murdered daughter. With no arrests after seven months, Mildred puts up three roadside signs to provoke some action from the Ebbing police chief, a respected figure played by Woody Harrelson. But the law - and especially the hot-headed deputy chief - don't take kindly to the provocation. But Mildred doesn't care about ruffling a few feathers in dark drama that goes in unexpected directions and encompasses comedy, tragedy, anger, hate, love, and redemption.
Frances McDormand gives a blistering performance as Mildred for which she won both the 2018 Oscar and BAFTA for best actress. In the words of the BBC's Arts Editor she
..."is an uncompromising, unflinching, and unappeasable big character, with the courage of someone for whom consequences are inconsequential.....
(It is)
one of the finest black comedies I have seen this century..... a modern classic".
Cert 15: contains very strong language, strong violence, and sex references
---
2nd MORPETH MOVIE WEEKEND
Fri 8 and Sat 9 February 2019

We have started planning the next Movie Weekend and are considering which films
​people might like to see.
If you have a suggestion please let us know using the email link below.

​info@gmdt.org
---
Powered by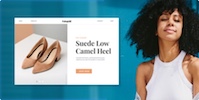 Create your own unique website with customizable templates.